Interinstitutional Graduate Program in Biostatistics

About the Program

Biostatistics is the science of bringing statistical and probabilistic reasoning to bear on the complex problems presented in research areas such as biology, genetics, human health, medical and environmental science. Biostatisticians play a key and sometimes leading role in the development of new treatment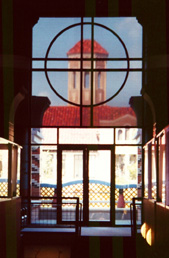 methodologies for human ailments. This statement also holds true for the understanding of complex biological and environmental systems. The mission of the joint Graduate Program in Biostatistics is to develop the technical, practical and leadership expertise of students in this important area of Biostatistics, thereby enabling students to contribute significantly to the improvement of human health throughout the world.
The graduate program in biostatistics is offered jointly through the University of Texas M.D. Anderson Cancer Center, Department of Biostatistics and William Marsh Rice University Department of Statistics. The primary degree program in this collaborative effort is the doctoral program, however, successful students will receive a Master of Statistics from Rice University in their second year of study. We are currently designing a mechanism by which students can recieve their degree from MD Anderson, so that eventually doctoral degrees may be granted by either institution; students designate their institution of choice in their second year of study.
Although this joint program begins in the year 2000, strong collaborations have existed between the two respective departments for as much as twenty-five years in the previous century. This joint degree program solidifies this collaborative spirit and provides students with a unique opportunity for exposure to a multitude of cutting edge research areas within the general umbrella of Biostatistics. Students will also gain valuable clinical experience in this innovative program.
---
Back to the Statistics Home Page


Last Updated June 2000