STAT 449/649: Quantitative Financial Risk Management
Announcements
1/9/12: WELCOME to STAT 449/649! &nbsp Please note that we WILL be using OWL-Space for this course; a login link is at the top and to the right. This page is maintaned for backup purposes.
---
Homework Assignments
---
Project Assignments
Projects, both individual and team, will be assigned from time to time.
---
Lecture Notes
See Owlspace for official information, resources, assignments, hints, solutions and updates.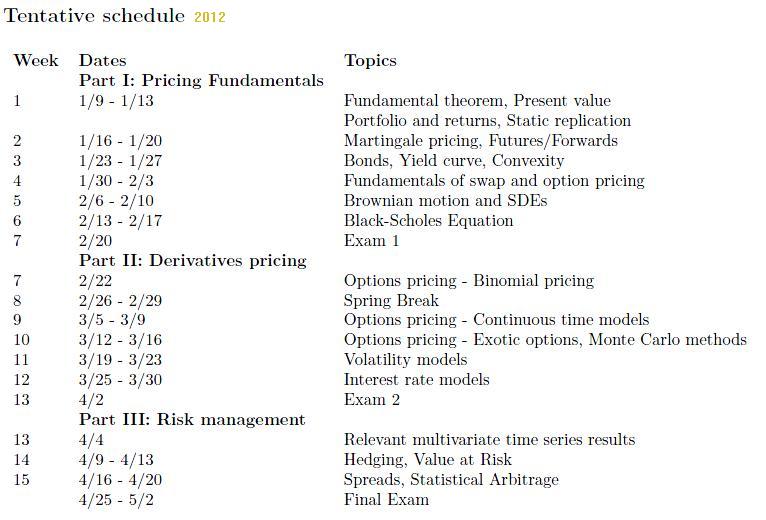 _
---
---
Class Resources - Also see OWLspace
Thompson, Williams & Findlay (2003), Table of Contents
Some Good (according to Hoyle) Quant Trading Resources
Quantcode&nbsp This site has good articles from industry practitioners; the URL starts out in options trading/IV, but you can renavigate as required.
CBOE Software&nbsp CBOE Option trading software. OOPS! As of 2010 this code is no longer available; just left this here since this WAS a good code.
IV analysis site &nbsp | &nbsp Optionistics &nbsp You should probably sign up and get your own free account.